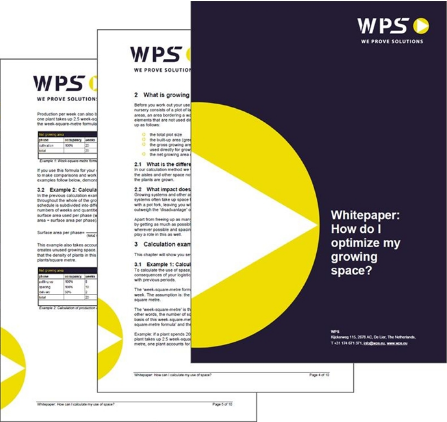 How do I optimize my growing space?
The bottom line is making optimum use of your space. But how do you know whether you are using your growing space efficiently? And how do you calculate whether the ideas you have will actually make the best possible use of the space? In this whitepaper we describe a method for calculating your use of space. This method not only enables you to calculate your existing situation but also helps you work out potential improvements. Finally, we have several practical tips on how to improve the use of space yourself.
With downloading this whitepaper you'll receive the following advantages:
Methods to calculate your use of growing space

Different ways to compare potential improvements
Tips on how to improve the use of growing space by yourself

Please fill in the details and download the whitepaper.