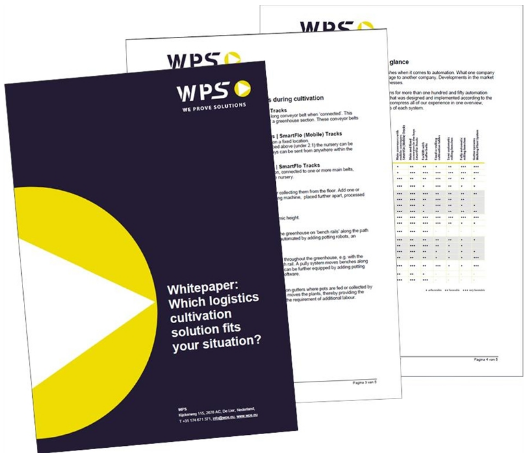 Which logistics cultivation solution fits your situation?
This whitepaper provides an overview of all of the automation solutions that are customary during cultivation, from mobile conveyor belts to fully automated benching systems.
On offer in one simple overview are labour savings levels, flexibility, ergonomics, as well as space utilisation per system. Sounds easy, doesn't it? This way we hope to give you, the grower, the information you need to ultimately make the choice that best fits you and your business.
With downloading this whitepaper you'll receive the following advantages:
Overview of all cultivation solutions
Pros and cons of the solutions
Comparisons between different solutions
Please fill in the details and download the whitepaper.